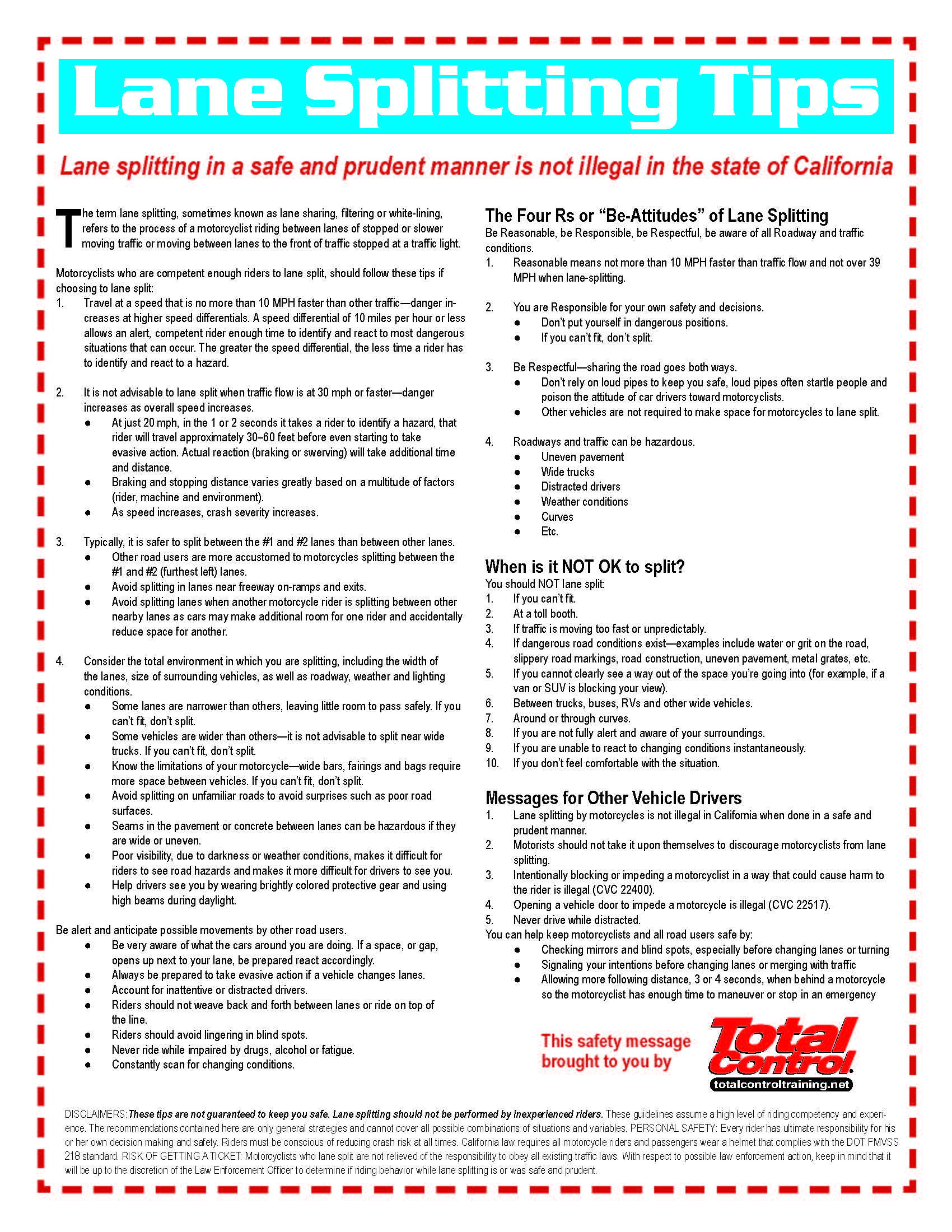 The term lane splitting, sometimes known as lane sharing, filtering or white-lining, refers to the process of a motorcyclist riding between lanes of stopped or slower moving traffic or moving between lanes to the front of traffic stopped at a traffic light.
Motorcyclists who are competent enough riders to lane split, should follow these tips if choosing to lane split:
1. Travel at a speed that is no more than 10 MPH faster than other traffic—danger increases at higher speed differentials. A speed differential of 10 miles per hour or less allows an alert, competent rider enough time to identify and react to most dangerous situations that can occur. The greater the speed differential, the less time a rider has to identify and react to a hazard...