Advanced Motor School
Total Control AMS®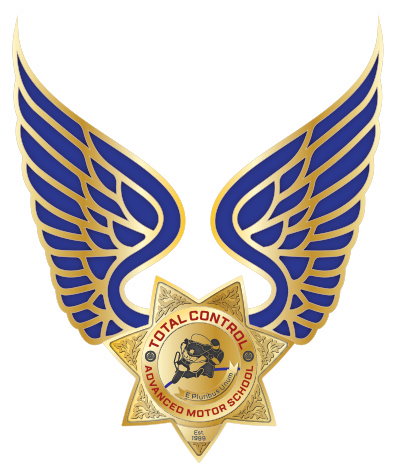 The Ultimate Tactical Motor Enhancement Experience!
The Total Control Advanced Motor School (TCAMS) is a unique three-day training opportunity. It consists of classroom and closed-circuit range sessions by certified Total Control Advanced Motor Instructors and will take your riding to another level.
Who It Is For
TCAMS is designed for the Police Motor Officer who has successfully completed a Basic Police Motor Officer School and desires to enhance operational skills including cornering and obstacle avoidance on their patrol motorcycle. This course is not manufacturer-specific and includes all brands of motorcycles utilized by U.S. Law Enforcement. New high-tech designs with increased power and speed require advanced operational skills training to enhance officer safety and lesson agency liability.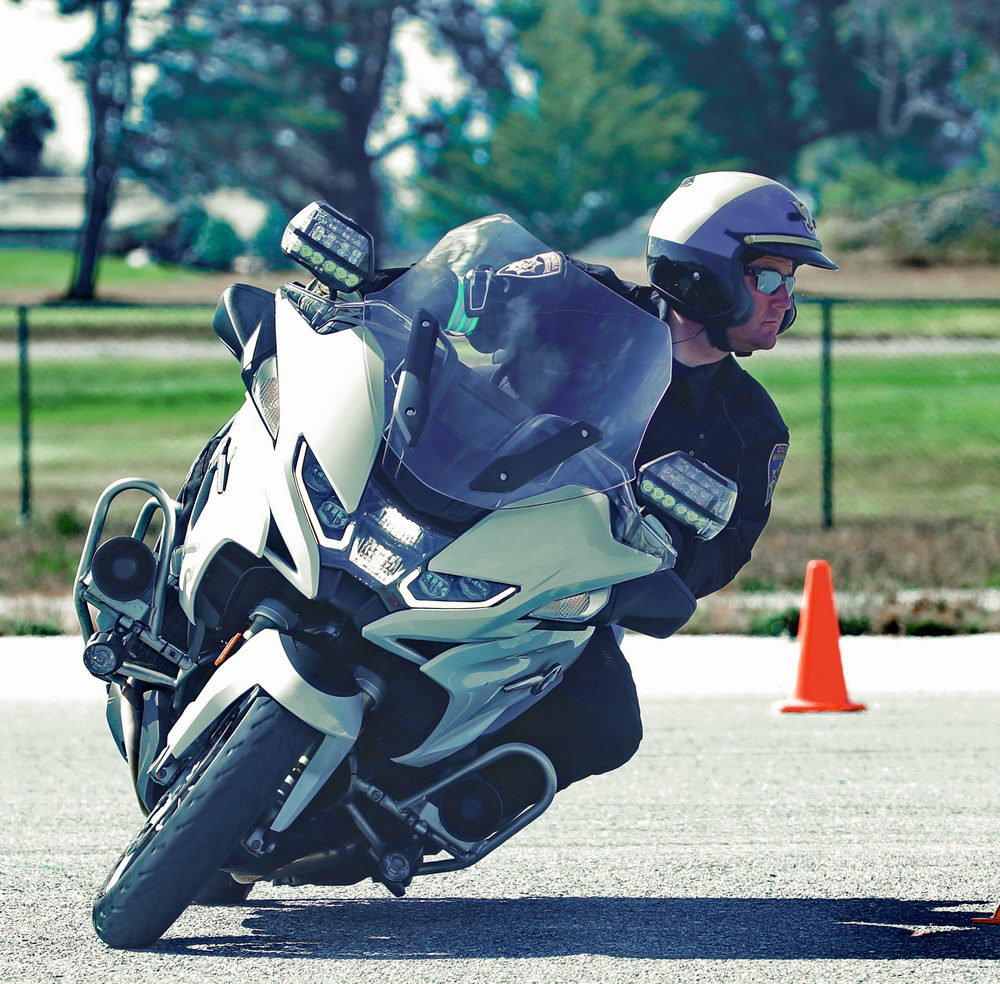 What It Covers
The Total Control Advanced Motor School encompasses skills training beyond the scope of initial police operator training, such as advanced limited space maneuvers, advanced braking and swerving techniques. The predominant training includes techniques associated with road speed cornering; a skill not covered in depth during basic police motor schools due to skill levels and time restraints.
The Advanced Motor School is conducted in conjunction with host police agencies across the U.S. In collaboration with hosting agencies, Total Control will create quarterly training schedules and utilize convenient on-line student registration.
Total Control police instructors will travel to training locations, set up and conduct the course while utilizing two or more major brand police motorcycles for demonstrations of path of travel and the various techniques required by each. This program also provides an opportunity for officers and agency administrators to evaluate two or more major bands and compare operational differences in advanced maneuvering situations.
Who Teaches It
Lee Parks is the founder of the Total Control Training, Inc. which, as the largest independent provider of motorcycle training in North America, has trained over 350,000 students to date. It has managed, and provided curricula for, the California Motorcyclist Safety Program since 2015. It also runs training programs across the country including 26 locations in Pennsylvania alone. Perhaps best known for its Advanced Riding Clinics, Total Control has been offering advanced training to civilian, military and police agencies domestically and internationally since 1999.
Lee was the Editor of Motorcycle Consumer News (1995-2000) and Motorcycle Product News (1993-1994) so he understands both sides of the counter. Lee has been riding and racing motorcycles since 1982 and won the 2001 WERA National Endurance Championship as well as finishing second overall in the AMA Superbike Championship in the 125GP class in 1994 in its exhibition year. Lee is also the author of two best-selling motorcycle books: 1) "Total Control" (probably the most revered high-performance riding skill book ever written), and 2) "Race Tech's Motorcycle Suspension Bible" (the name sums it up nicely). Currently, in addition to running Total Control, Lee runs Lee Parks Design, an American-made safety glove manufacturer and is a highly sought-after motorcycle safety expert for expert witness testimony and national safety conferences.
John Young began riding motorcycles at age seven on the family farm in west Texas. After high school John attended Odessa College and after graduation he became a third generation Police Officer. In 2007 John was recruited by the Texas Department of Public Safety (DPS) and relocated to Texas Highway Patrol Headquarters in Austin where he served in the Training Academy as the State Director of Motorcycle Safety, Training and Education. In 2011 John created a new Motorcycle Patrol Unit within Texas DPS as the agency had discontinued using motorcycles in 1956. John retired from the State of Texas in January 2020 and immediately began work with Texas A&M University Engineering Extension Service (TEEX) within the Law Enforcement Training Division.
At TEEX John developed a new modernized Police Motorcycle Training Curriculum to offer a new and improved Basic Police Motorcycle Course, which would travel to other states offering the school. John continues the development of Police Training Curriculum and has teamed up with Total Control to harness the evidence-based cornering techniques needed in an Advanced Police Course so motor officers may maximize the motorcycles capabilities and expand lifesaving skills.
Quinn Redeker spent years as a police motor officer and instructor in the state of California. During that time Quinn competed in over 100 police competitions throughout the Western United States, where he took top honors at all but a few. Like most, Quinn grew up on off-road bikes, racing motocross and desert events since the age of nine. Quinn has ridden, raced, and received world-class instruction in various disciplines of motorcycling, including street, track, trials, motocross, and dirt track.
In addition to instructing motor officers from around the country, Quinn participates as a guest instructor with Advanced Rider Training based out of Canada, and works with Total Control Training, where he teaches approximately 400 California Motorcyclist Safety Program Instructors his unique techniques to help improve their riding skills. Quinn has been profiled in Rider Magazine, on the cover of American Motorcycle Association magazine, and discussed in numerous motorcycle instructional books on the topic of slow-speed riding technique. Quinn continues to cross-train by riding and racing motocross and when off the bike can be found on his unicycle or slackline working on slow-speed balance and control.