3 Wheel Riding Clinic
Total Control 3WRCSM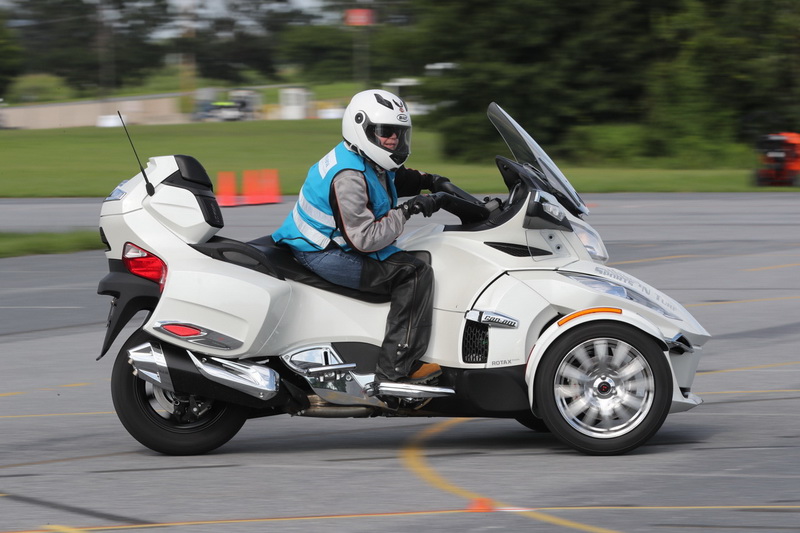 The Total Control 3 Wheel Riding ClinicSM is a hands-on, step-by-step course designed to teach experienced motorcycle or 3-wheel vehicle riders the physical and mental skills necessary to ride safely on the street. The course is conducted in one day and includes both classroom and on-cycle instruction.
A three-wheeled vehicle may be provided, if available, but students may bring their own three-wheel trike, sidecar outfit or Can-Am Spyder. Autocycles such as Polaris Slingshots are not allowed in the course. Students who bring their own 3-wheel vehicle must show proof of insurance to ride it in class.
Requirements
Protective riding gear including:
Eye protection, including shields, sunglasses, goggles, or glasses.
Sturdy, long sleeved jacket or shirt.
Water or other non-alcoholic beverage, quick to eat foods and lunch that does not require refrigeration.
Full-fingered gloves. Closed back, with no holes in them. They must be street-motorcycle specific and/or durable leather. Mechanics gloves, batting gloves, etc. are NOT acceptable.
Sturdy, over-the-ankle footwear. Fabric footwear is not permitted.
Long, sturdy pants. Leather or denim only with no tears or holes
You may bring your own DOT-compliant 3/4 or full face helmet, or one will be provided for you.